Have your Cake & Bake it too.™
We are on a mission to make you a baking genius!
Serve up fresh, pâtisserie-quality cakes without spending hours in the kitchen.
Our take & bake cakes go straight from the freezer to the oven {no thawing}.
We have sizes for gatherings and sizes for just the two, or few, of you.
Occasion Cakes
Our original cakes are designed to serve, or inspire, a gathering. These cakes become the feature of any weekend morning, dinner-party dessert, office break room, or afternoon treat.
NEW! Petit Cakes
Make any day more delicious with our new smaller cakes. With a smaller footprint in your freezer and on your countertop, these are right-sized for just the two of you (or few of you).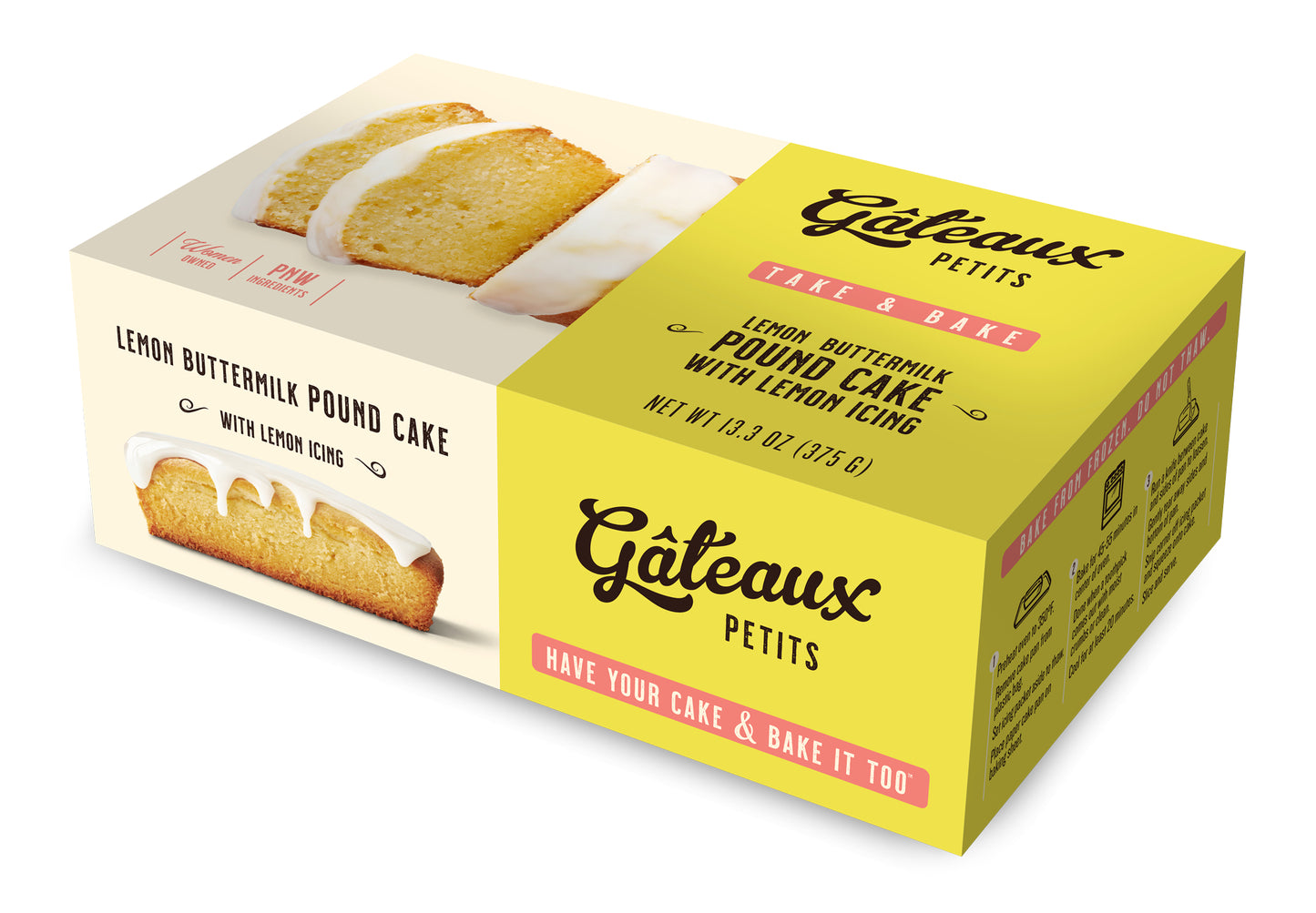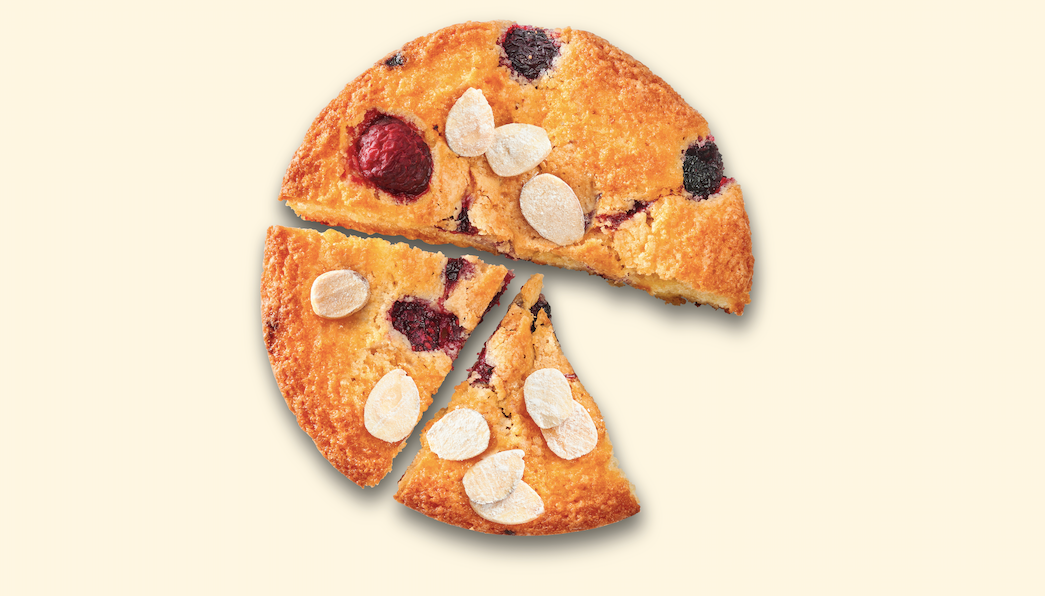 Almond Torte
Rich and dense with a heavy texture and an elegant presentation. Made with almond flour and
a touch of whole wheat flour, this European-style torte even charms cake skeptics.
Local raspberries add a tart-sweet surprise in every bite. Sugared almond garnish brings pâtisserie
flair.
Available in Occasion or Petit size.
Chocolate Cake
Exceptionally moist and tender with a deep chocolate flavor. Includes a creamy, rich glaze that
you spread on yourself after baking for a striking presentation and a balanced bite.
A winning snack cake or dessert. Dress it up with sprinkles for an instant party!
Available in Occasion or Petit size.
Sour Cream Coffee Cake
Lots of sour cream gives this cake is extra-satisfying, moist crumb. The bold cinnamon streak through the middle and a crispy cinnamon-pecan streusel on top make it a crowd-pleaser.
Available in Occasion bundt or Petit loaf.
NEW! Lemon Buttermilk Pound Cake
Moist, dense, and rich with butter, this cake's tangy brightness makes it a win any time of year and welcome at any table. Comes with a lemon glaze packet for garnish and extra zing.
Only available as Petit loaf.
Why Gâteaux?
We take cake très seriously, so you can serve something you are proud of...
without spending hours in the kitchen.

We never use preservatives or GMO ingredients. We source with care and believe our customers
should be able to recognize & pronounce everything on our label.